Zero tolerance
Must comply with the size that customer order! In order to be able to check and record the final dimensions of the pressed form.
Our quality assurance department provides a 3D coordinate measuring machine. It can precisely test the dimension characteristics
of all the molded parts and print out detailed test reports. Quality is the sum of details. As a technical system supplier of rapid prototyping
and small-batch production, we are committed to maximum compliance with deadlines and deliveries to ensure a troual-free production
process for our customers.
We have passed the ISO 9001:2015,ISO TS 16949 certification

Quality Certifaction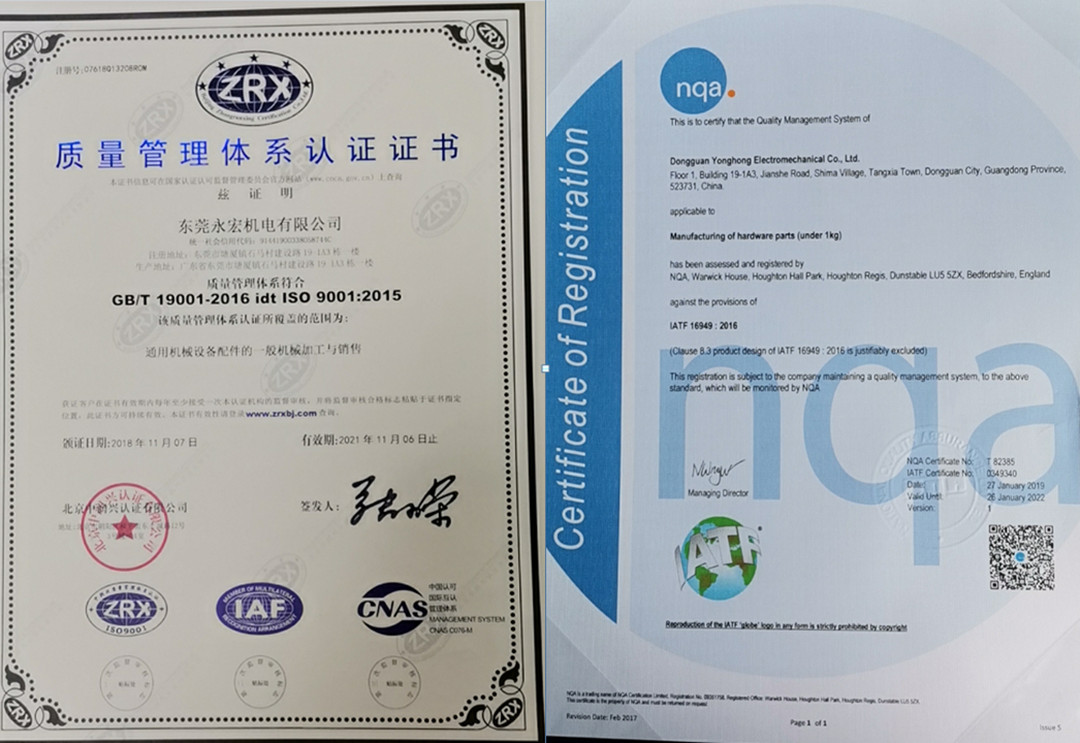 Finest Material
A complete design is only as strong as the materials it is produced from. We source the finest plastics, rubbers, and metals from across
the globe for quality assurance and product integrity. Extremely material conscious, we take many steps to ensure that we are using only
authentic, quality materials, not substitutes. Our materials are sourced from the USA, Europe, and Japan.

What sets us apart?
• We guarantee every part is 100% inspected before shipment
• Faster time to market (and a higher success rate)
• Creating flexible design options for all your products
• No matter how small your quantity needs are, we can accommodate your project and deliver prototype parts in a matter of days.
• We offer state-of-the-art multi-axis machining services which, combined with our top quality engineering knowledge, skill and expertise ensures your parts are produced exactly as you need them.

• Quotation time with 24 hours